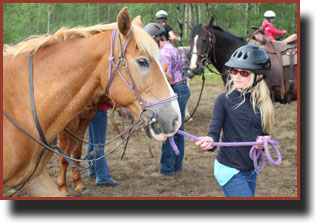 We have a great selection of skills, activities and games for you to take part in!
Chapel
Two times a day, in the morning and after supper, you will have the opportunity to learn about God in our chapel sessions.  We encourage you to bring your Bibles to chapel to know how to find the truths about God that are written in there.  You will sing songs that praise God and have time after chapel to discuss what you learned and how it applies to your life.
Bible Memorization
Everyday before chapel you will meet with your team to learn verses from the Bible.  God's word says "I have hidden your word in my heart that I might not sin against you" (Psalm 119:11).  Also, there is the opportunity to gain extra cabin points for memorizing extra verses for the "Director's Memorization Challenge."
Cabin Devotions
Every evening after chapel, you will go back to your cabin to discuss what you learned in the chapel and hear more about what God says about who He is.
Skills
Everyday you will take part in the 3 skills that you chose during registration.  No previous experience is necessary to take any of the skills.  You will have the opportunity to learn the skill for the first time or develop your ability further!  Skills offered are:
Watersports – try skiing, wakeboarding, tubing and/or kneeboarding
Canoing
Kayaking
Archery
Pelletry
Crafts
Paintball
Climbing Wall
Sports
Surprise – everyday is a different activity
Survival Training
Rocketry – build a model rocket and then get to shoot it off on the last day!
Horsemanship
Fishing
Drama
Squirt Camp
Squirt camp skills work a bit differently.  Squirt campers don't choose any skills but go around as a team to 12 different activities over your 3 days.  You will get to try kayaking, climbing wall, archery, make a craft, sports, beach time, a pontoon boat ride, and more!  This gives you an opportunity to try many of the skills that you will get to do more when you come for an older camp week.
Wide Games
Every evening after supper, you will play a wide game with the whole camp.  Stoney traditions like Sticks and Kamikaze are some of the games you will play and there are always a few new ones that you will play as well.
Free Time
Every afternoon, there is free time where you will get to go to tuck and hang out with your friends at the beach or in the chapel.
Tuck Shop
The tuck shop is where you can get candy, pop and chips.  On registration day, your parents leave money for you in the office.  While you are getting your candy you will have opportunity to donate money to our missions project: Stoney supports 4 children in third world countries through WorldVision.
Night Activities
Several evenings before lights out, you will have opportunities to play some night games like Mission:Impossible or King's Ransom.  Also, one evening there will be a campfire with singing and a cabin leader will share their testimony.  If you are in the Survival Training skill, you will have the opportunity to go on a camp out that you help set up!