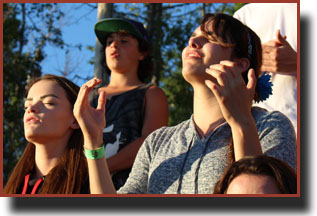 Senior Cabin Leading Staff Applications: We are still looking for Summer staff, especially male staff.  A note to those who applied by the February 20 deadline, we will be in contact with you as soon as possible with our decision.
1. Application Form
Click here to go to the One Hope Canada on-line application.  If you prefer to download and print the application form, you can do so at the same site.
2. Criminal Record Check
You are required to submit a Criminal Record Check and Vulnerable Sectors Check. Contact your local Police/RCMP detachment to request one. If you  need a letter from Stoney to vouch for your CRC check click the button below to print off the signed letter.
Click here to print a letter from Stoney.  If your detachment will not accept it, please contact the camp.
3. Mail it!
Stoney Lake Bible Camp
Box 3717
Melfort, SK
S0E 1A0
4. References
Please have your references fill out the following on-line reference form or print it and mail to the address listed above.